Welcome to the home page of Jump Beyond!
Jump Beyond was founded by Patricia (Benoit) Chafe, Ph.D. in April, 2005 and incorporated in September of 2005. It is a strategic consulting company specializing in providing strategic analytical support to it's clients.

The fundamental goal of the support provided by Jump Beyond is to empower its clients to reach goals they previously believed to be impossible.

Remember "The only way of discovering the limits of the possible is to venture a little ways past them into the impossible." Let Jump Beyond do some math to help you find the direction to the impossible!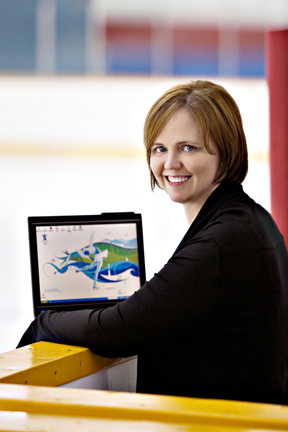 Dr. Chafe, in the rink, working with the Canadian Figure Skating Team